If your intention is to host one or more domain(s) (or websites) on your VPS or dedicated server, you might be wondering how to point the nameservers (update DNS) for that domain to point over to your newly deployed VPS or dedicated server.
In this tutorial, we will show you clear, step by step instructions on how to point your domain name to a VPS server or Dedicated Server. Regardless of if you have a VPS or dedicated server, the below tutorial will be applicable.
Pre-Requisites
1) If you don't have a domain, obtain a domain name from any domain registrar of your choice. At RackNerd, we also offer domain registration services here. If you already have a domain name, you can ignore this step.
2) You will need your VPS or Dedicated Server IP address, these details will be sent within the welcome e-mail.
Once we have fulfilled the pre-requisites, we can move on to the next steps.
STEP #1: First login to your domain registrar, it might be anyone of those, such as RackNerd, Godaddy, Namecheap, Name.com, Namesilo, etc.
STEP #2: Most if not all domain registrars offer DNS hosting. You will want to ensure your domain is pointed over to their default DNS servers and identify the location for Modifying the DNS, like DNS Management.  The interface will vary depending on your domain registrar, but if you need any help in identifying where this is located, please contact your domain registrar directly for further assistance. For example, we are using one of free domains that we created for the purpose of this tutorial.

Click Manage Domain and this takes you the DNS Management page.

STEP #3: Now in the A Record Section, Live the name filed empty and in target filed add your VPS/Dedicated server IP and it looks like below once your IP is added and save changes.

OPTIONAL: The other option is to run your own DNS server, instead of utilizing the DNS service provided by the domain registrar. You can then register the child nameservers of "ns1" and "ns2" (or any record name of your choice, for that matter) of your domain to point to your VPS IP address. This needs to be done on the domain registrar level. Some domain registrars refer to this as "child nameservers" and some call it "Host Names". Contact your domain registrar if you require any further clarification or assistance in getting the child nameservers registered.
STEP #4: That's it – your domain name is now pointed to your VPS IP address – you will need to allow up to 24 hours for the changes to propagate globally.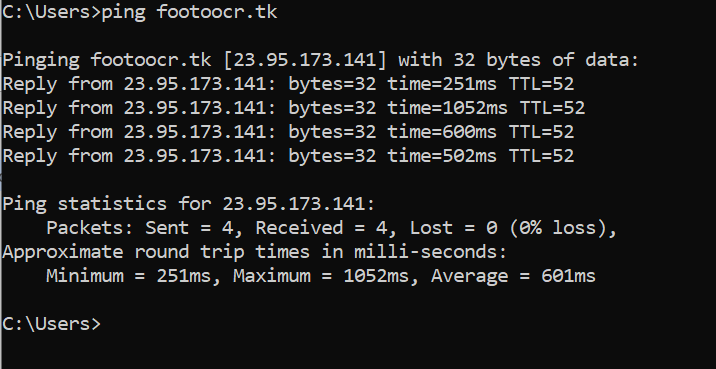 There we have it – in this tutorial, we have pointed our test domain name to VPS/dedicated server IP.
RELATED ARTICLE: What nameservers do I use?