When searching out for a hosting service, have you ever come across of the term "Looking Glass" and wondered what it is?
In this blog post we will describe in detail exactly what a Looking Glass is, and how it can be used to make an informed purchasing decision when it comes to your hosting needs.
Certain hosting providers that operate in multiple datacenter locations have a looking glass pane where you can test network latency from both directions (from the datacenter, and to the datacenter). Traditionally in ancient times, hosting providers only had the ability to provide just a test IP and/or test file — this only allowed you to test latency from one direction. With a Looking Glass, you can now test from both directions to get an accurate idea of latency, network routes/paths, and speeds.
As a real life example, let's say you're from Australia (Oceania Area). You already know that seeking out a server in the West Coast on the United States is ideal from a geographical and network standpoint, but let's say the hosting provider offers two locations out of the West Coast. If your provider has a Looking Glass you will be able to test latency and speeds from both directions in order to make an informed decision as to which datacenter your hosting server should be set up in.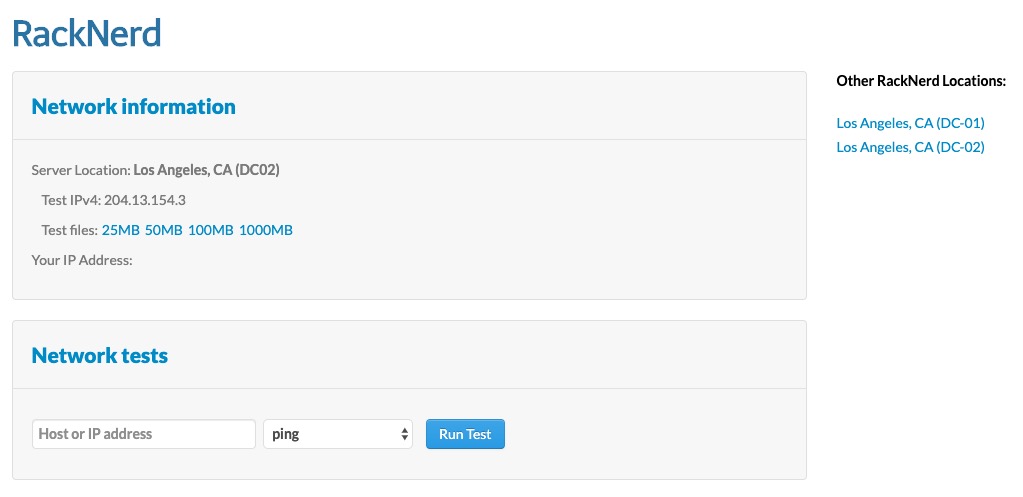 To further explain on the above example, RackNerd operates out of two independent datacenters in Los Angeles, as explained in this press release announcement. Each datacenter offers different network routes/paths/diversity, so the one that is best for you may vary from what someone else may choose. A Looking Glass allows you to perform these tests yourself and select the one with the lowest latency and best network paths to your location.
Want to access RackNerd's Looking Glass in real time? Want to try it out yourself? Go ahead and see below:
RackNerd Los Angeles DC-01 – http://lg-lax.racknerd.com/
RackNerd Los Angeles DC-02 – http://lg-lax02.racknerd.com/