RackNerd – IPv4 Calculator and IPv6 Calculator
RackNerd is pleased to introduce a new proprietary tool available for the public to utilize: IPv4 and IPv6 Range Calculator. This was originally built for the benefit of RackNerd's dedicated server customers to calculate their usable IP address ranges within the click of a button – but we have also decided to give back to the community, and released this tool for anyone to use.
To access the tool, please go to: https://ip.racknerd.com/
The tool supports IPv4 ranges of any size. Just enter the IP block you received with your dedicated server in CIDR-format – and this tool will instantly calculate the netmask, gateway, and usable IP addresses.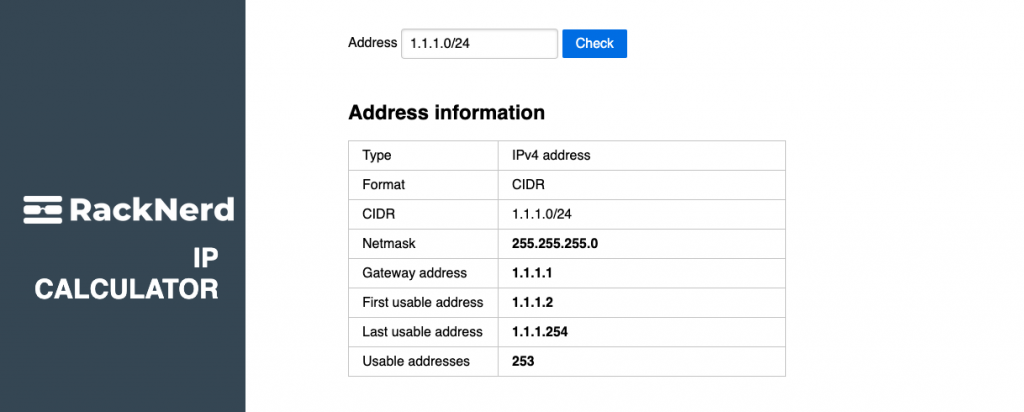 What makes this tool unique is that it also supports IPv6 ranges of any size (/64's, /48's, and more!). If you've received an IPv6 allocation with your dedicated server, you can use this tool to calculate what your usable addresses.

Give the RackNerd IP Calculator a whirl, and please feel free to leave a comment below if you have any questions!