RackNerd is pleased to announce that we are now officially a Softaculous NOC Partner! Softaculous is an automatic software script installer that allows users to install hundreds of scripts within the click of a few buttons. Softaculous is not confined to one control panel, and supports a number of control panels such as cPanel, DirectAdmin, Plesk, InterWorx, CentOS Web Panel, and more.
Here is our official Softaculous NOC seal: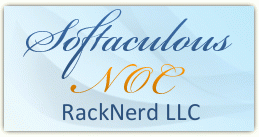 While Softaculous is already included on all of our shared/reseller hosting servers at no additional charge, if you are a RackNerd customer with a VPS or dedicated server with us and are looking to order a Softaculous license, please contact our sales team at [email protected] for discounted rates. We are now able to provide Softaculous licenses at rates lower than direct.