The following tutorial is only applicable for shared & reseller hosting clients.
RackNerd employs a security firewall with all of our shared/reseller hosting servers. This provides a plethora of security-related features to you, allowing you to be rest assured that your websites are always protected from hackers, bruteforcers and attackers at all times. However, there are rare occasions where this can sometimes trigger a false positive — if, for example, you or your client's actions mimic behaviors that the firewall looks out for (such as excess failed login attempts, excess failed FTP login attempts, excess failed e-mail log in attempts, etc). To mitigate this, we are introducing a tool that allows you to get your IP address unblocked on the server firewall.
NOTE: If you are not yet an existing RackNerd shared/reseller hosting client, check out our Shared Hosting and Reseller Hosting plans! All shared/reseller hosting servers are fully whitelabel and powered by the cPanel/WHM control panel.
If you suspect your IP may have been blocked by the firewall for some reason, then follow the below instructions in order to request it to be unblocked:
Step #1: Log into your "My RackNerd" Client Area and select on the Services section. Here's a direct URL to the Services Page: https://my.racknerd.com/clientarea.php?action=services
You will then see a page similar to this. Select the shared hosting or reseller hosting service respectively.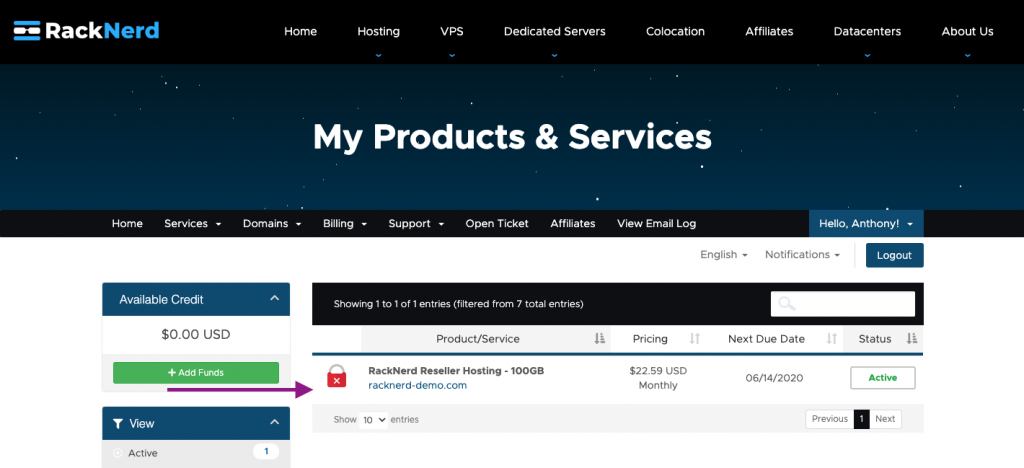 Step #2: Once selected, please allow up to 15 seconds for the page to fully load. Once loaded, you will see a page similar to the below screenshot.
Under the "Actions" section on the left-hand side, click on "Submit Firewall Unblock Request"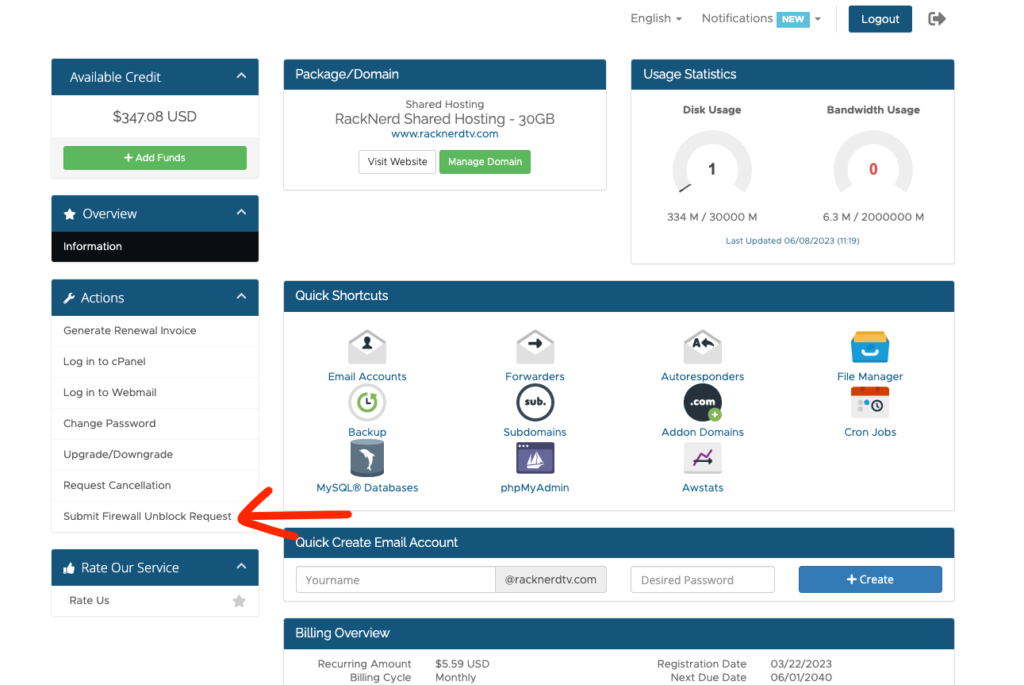 Step #3: It will redirect you to a support ticket page and it will automatically populate the message area with the server name and your connecting IP address.
Note: By default, it will automatically populate the ticket message with the IP address you are currently opening the ticket from. Replace the IP address mentioned if you are referring to another IP address.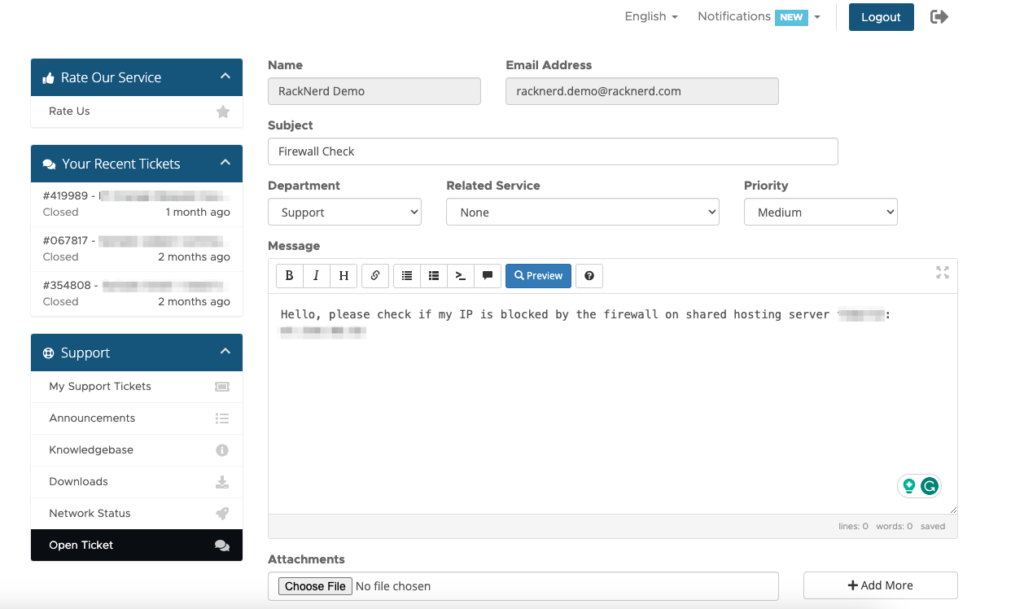 Step #4: Scroll down, and click on the "Submit" button in order to submit your request to our 24×7 support team.
After submission, our support team will review it and get back to you in a timely fashion. Our average response time is under 10 minutes.
If you have any questions regarding this process, please feel free to contact us at any time. RackNerd's support personnel are available 24 hours per day to assist you.