RackNerd shares the secret to success in an ever-evolving industry.
By Community Manager Jamie White at DatacenterPost.com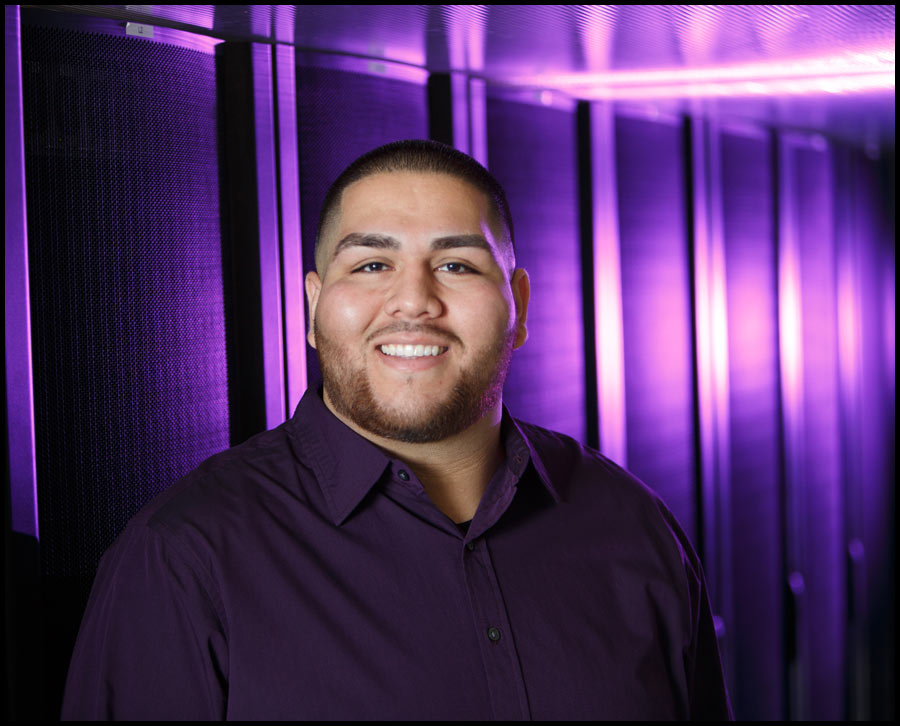 Data Center POST recently had the pleasure of hearing from RackNerd Founder Dustin Cisneros, who provided tips on how to be competitive in a very diverse and expanding data center market. What's the secret? Any company can provide infrastructure stability, but the secret to winning business opportunities in this industry is support, according to Cisneros. Dustin is a well-known and top-performing industry veteran who has helped take a company from three data centers to nine, based upon his individual sales effort. After nearly eight years, Dustin resigned from his leadership position to pursue his dream by helping companies introduce infrastructure stability to their on-premises and off-premises appliances. RackNerd plans on rapidly expanding its global footprint, which was founded on a vision to provide the highest level of service to individuals and businesses. RackNerd presently offers Private Cloud, Infrastructure-as-a-Service, Disaster Recovery-as-a-Service, Virtual Private Servers, Hybrid Dedicated Servers, fail-over IP transit services, and colocation.
Data Center POST, Jamie White (DCP-JW) Question: What makes RackNerd unique, and how are you making your mark on the industry?
RackNerd, Dustin Cisneros (RackNerd-DC) Answer: Most businesses struggle to find their "why" and oftentimes suffer due to mediocre support and poor culture within the organization. This trickle-down effect, unbeknownst even to leadership at times, negatively impacts client experience in obscure ways. Here at RackNerd, our mission is quite simple: focus on what we are experts in and help our clients thrive at what they're good at. RackNerd offers personalized, one-on-one support, forming a solid working relationship with each customer. Quality of service is just the beginning; relationships are everything to RackNerd.
DCP-JW Q: What are the biggest challenges that you see in the data center market in 2020?
RackNerd-DC: As we begin 2020, we're embarking upon an exciting year in the data center market filled with big — but not new — challenges. As companies refresh their infrastructure technology, expand and consolidate their footprints, having a solid plan to innovate and properly grow operations will be prudent to data center and service providers in the marketplace.
DCP-JW Q: What are the greatest challenges that you have seen in the industry, and how is RackNerd addressing those challenges?
RackNerd-DC: I believe the greatest challenge in the industry today is the lack of commitment from a provider, confusion towards their product offerings and lack of expertise in those solutions. This is one of the greatest barriers a company faces. We are clear on our mission, focusing on what we're experts in and over-delivering solutions, ensuring our clients are happy with the quality we provide.
DCP-JW Q: What new technological advancements do you foresee in the data center market this year?
RackNerd-DC: Some new technological advancements that I envision in the data center and hosting market would be through continued improvement in virtualization platforms and technology — leading the market to continue its trend of evolving XaaS. I foresee an expanded series of applications and services to be readily available and packaged by service providers. Through this, providers will increase their delivery of value, convenience, and service availability to consumers across diverse markets. While traditionally the data center operator has focused upon providing raw space and power, we're seeing that operator role expand towards offering new services, technologies, and solutions to meet evolving demands. Understanding the solutions now made available is more important than ever.
DCP-JW Q: As we move into 2020, what are RackNerd's goals for the future in terms of advancements or new technology?
RackNerd-DC: With technology always advancing, we are constantly adapting and evolving to solve the challenges our clients and their businesses face. Through active listening, we adapt and evolve our service offerings to remain significant, competitive and a valuable partner to our clients.
DCP-JW Q: Are there any new developments in the works that would even further serve the needs of the hosting industry worldwide and contribute to your commitment to global expansion?
RackNerd-DC: Recently we have been on-boarding new clients with business needs requiring geographic locations beyond our current data centers in Los Angeles and Utah. With our sales demanding a global presence, we are actively negotiating contracts to help fulfill client expansion requirements. Furthermore, as a function of tremendous growth, we have new job opportunities available at RackNerd. Our next website update will be significant — providing a portfolio display of our expanded service offerings.
DCP-JW Q: What is the most significant attribute that makes RackNerd competitive in the industry?
RackNerd-DC: RackNerd remains competitive in the industry by confronting the challenges each and every business faces. We are leveraging our industry experience with market intelligence to minimize and eliminate growing pains during our scaling. Our educated and competent staff sincerely cares for our clients and the overall sustainable well-being of RackNerd. With a great passion for the industry, we're taking on the competition, not just on price — but on service.
DCP-JW: Thank you for taking the time to provide insights into the industry and discuss how RackNerd is expanding its service-oriented focus into this New Year. Speaking with you, Dustin, is encouraging to business professionals as you show the importance of nurturing business relationships and service partnerships, not just to gratify current customers, but to expand to an even broader customer base. By providing services at a high level of support, companies deliver enhanced value to their customers and potential customers alike.
For more information about Racknerd, visit https://www.racknerd.com/.
Interview @ DatacenterPOST – https://datacenterpost.com/service-is-significant-in-the-data-center-industry/