How to Setup FTP Server on a Windows VPS
By default, if you have a control panel, you can easily manage and create FTP accounts. But in the case of a Windows VPS, you need to have the FTP server role configured manually from within the Operating System. In today's guide, we will provide you with step by step instruction on how to configure the FTP server role so you can start uploading and downloading files from your Windows VPS via a FTP client such as Filezilla.
Step 1: Connect to your Windows VPS via Remote Desktop Connection. Once connected:
Click Start -> Server Manager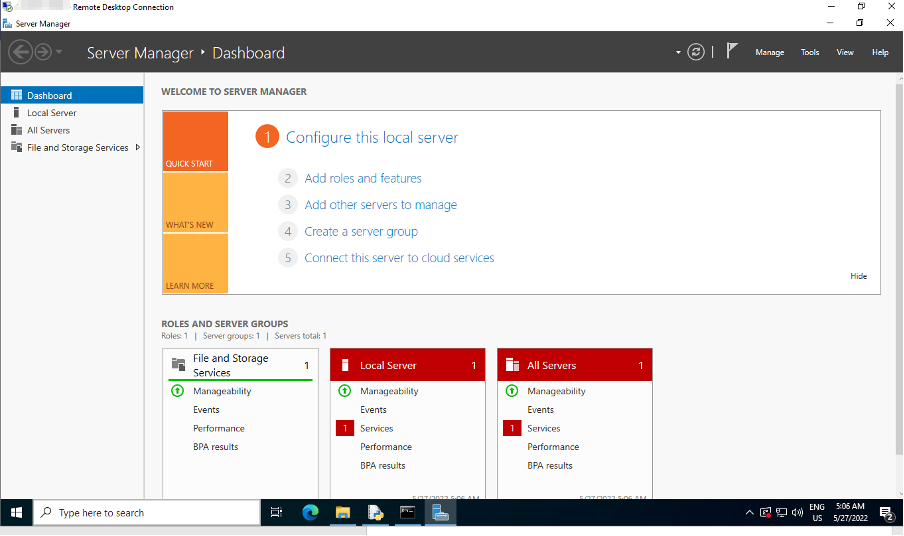 Step 2: Server Manager -> Click Add Roles and Features

Step 3: New Tab Opens to continue the FTP installation by clicking next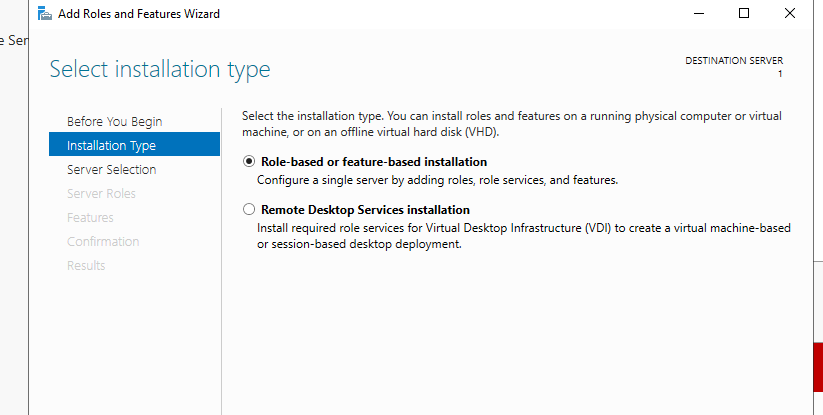 Step 4: Select Destination Server and click next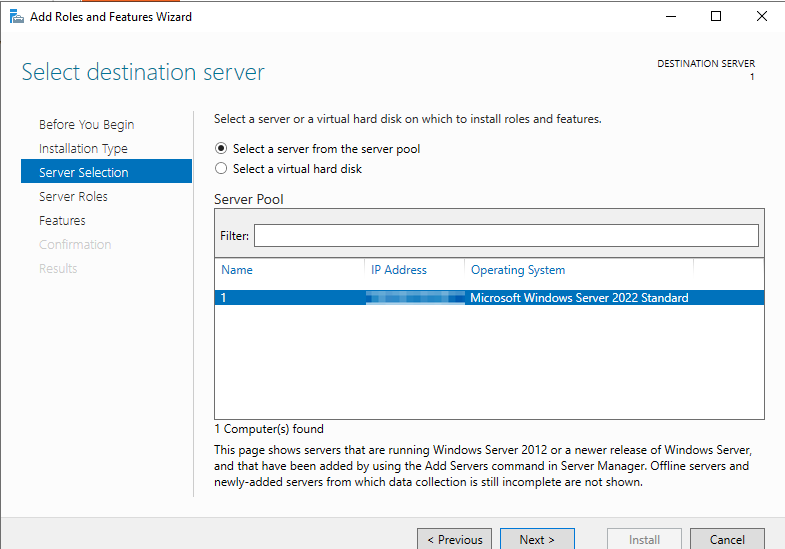 A new window appears, select IIS Web Server, click next again a new window appears, click Add Features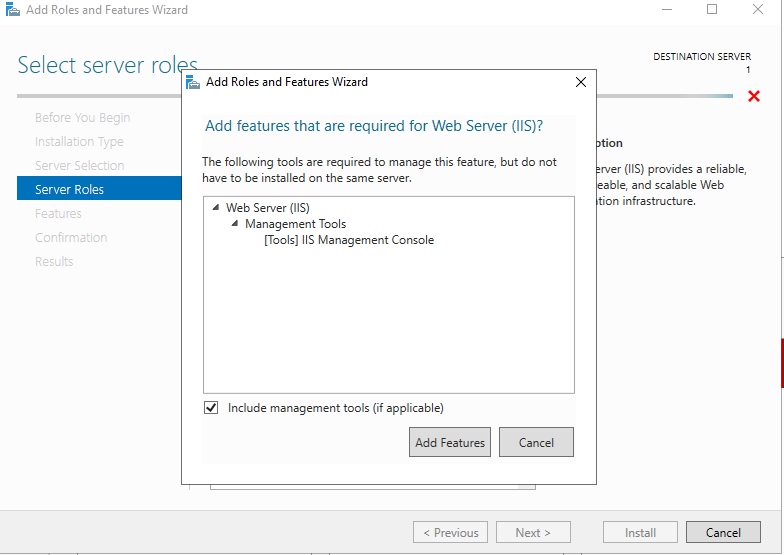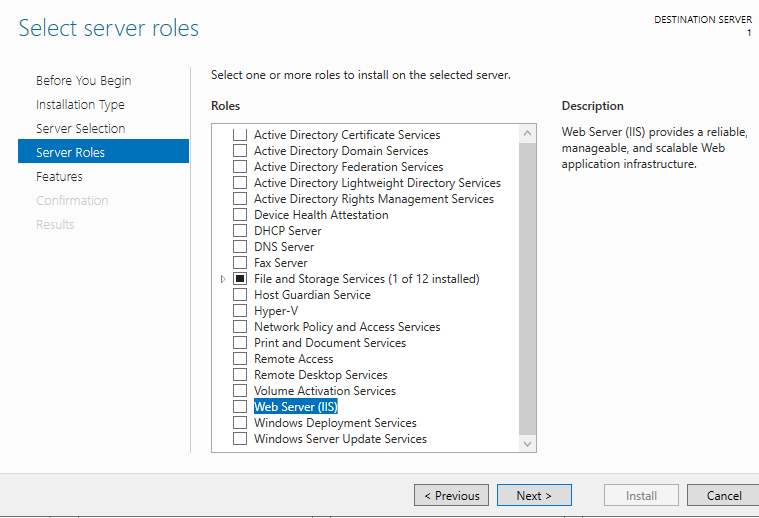 Keep Clicking next until you see below window, then select "FTP server"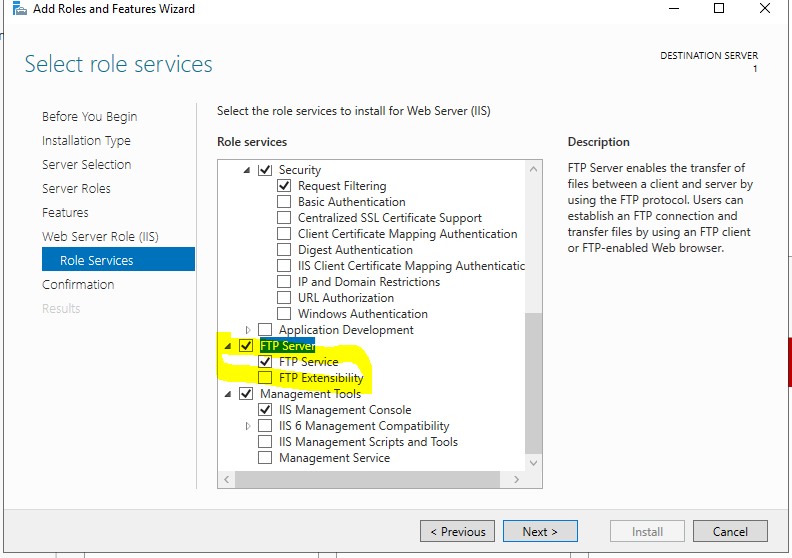 Now Click Install Button, to complete the installation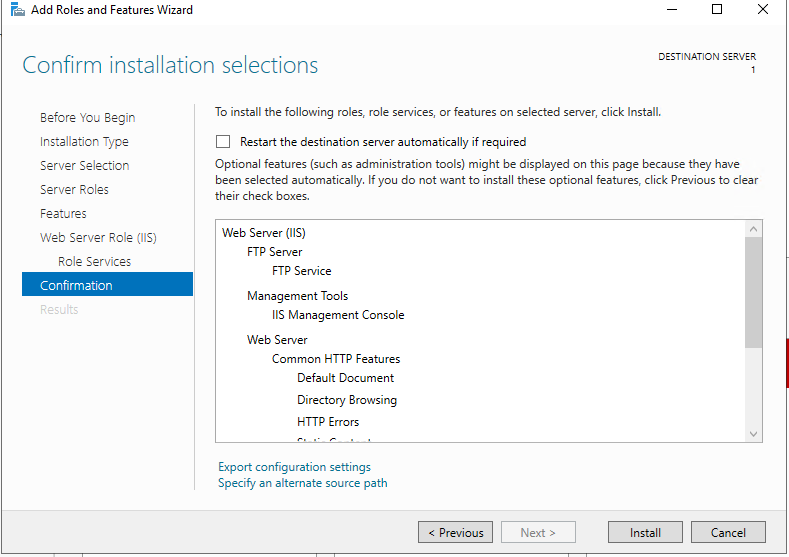 Now you will see the installation process
Step 5: Create an FTP -> Start -> ISS Manager
Once IIS Manager Opens, right click on server to add FTP site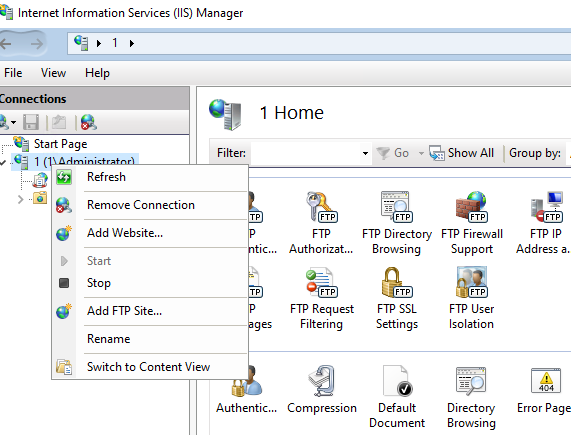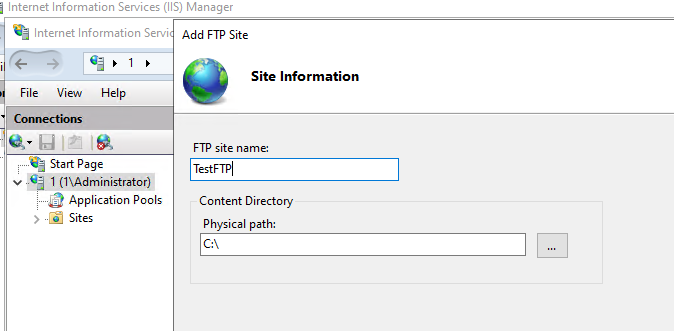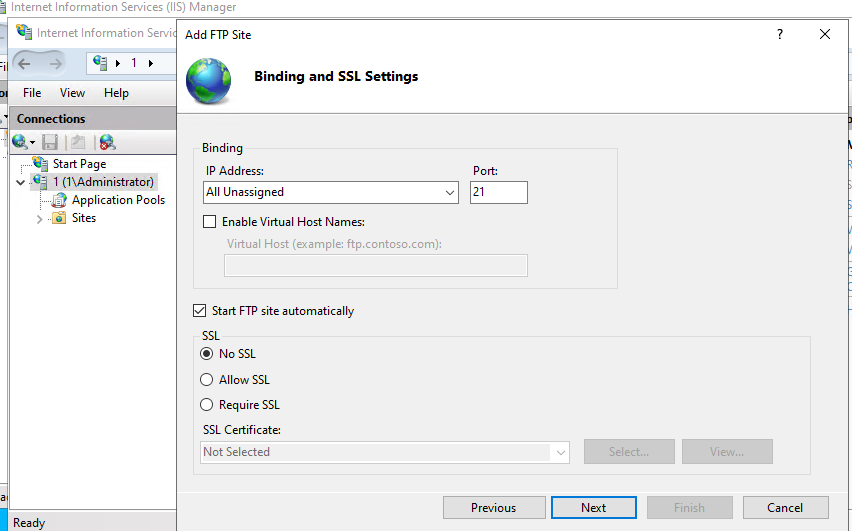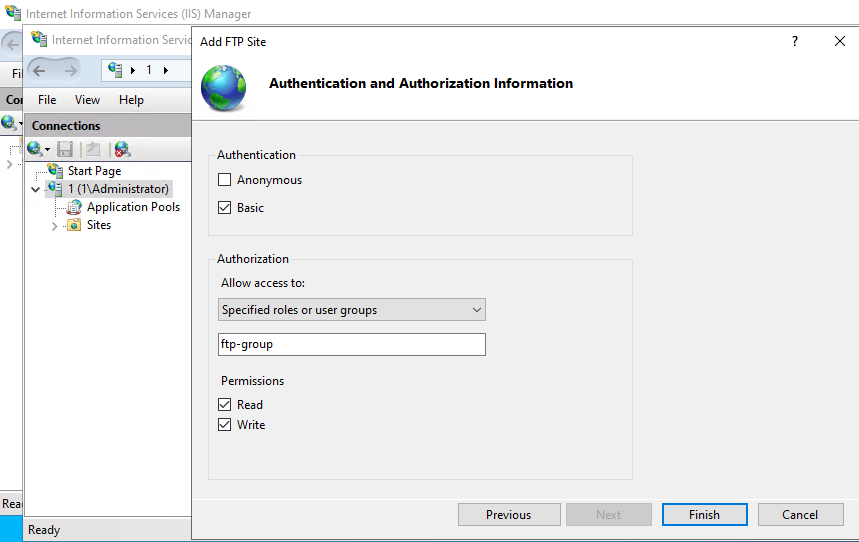 Now your FTP site has been added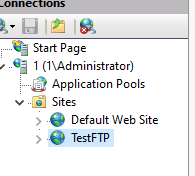 User Group Management for Managing FTP Access
Start -> Computer Management -> Local Users and groups -> Users -> Right Click -> New Users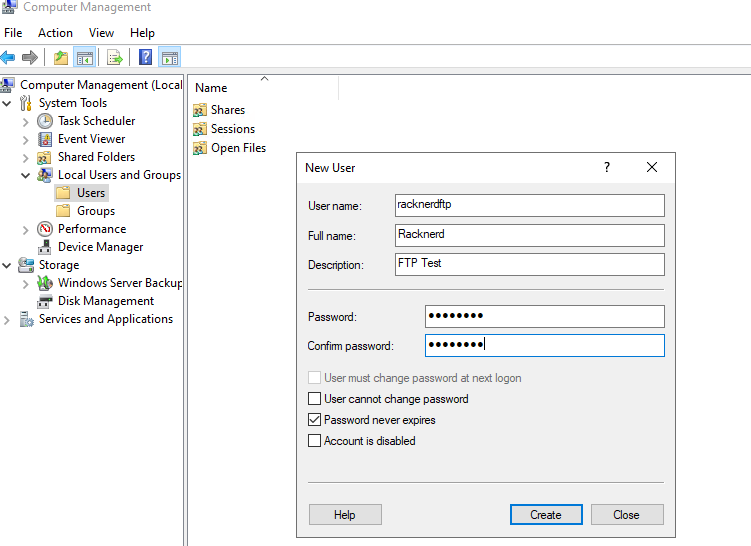 Start -> Computer Management -> Local Users and groups -> Groups -> Right Click -> New Group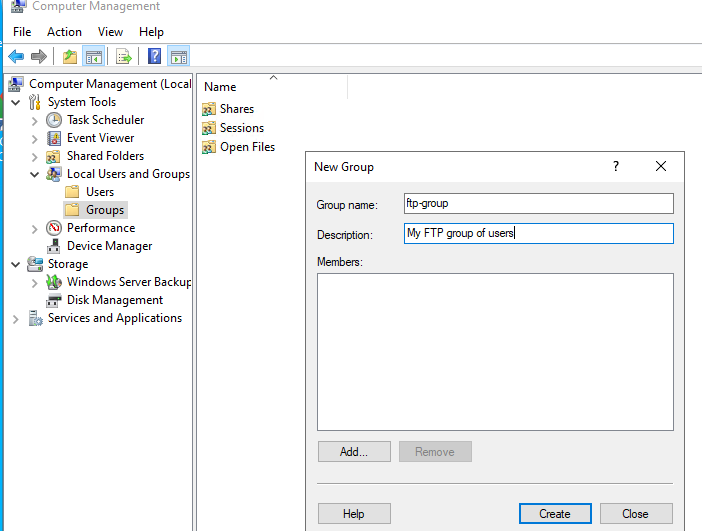 Click Add button to add users, give the name you created in users and click check, if user exists it will automatically add as below and click Apply.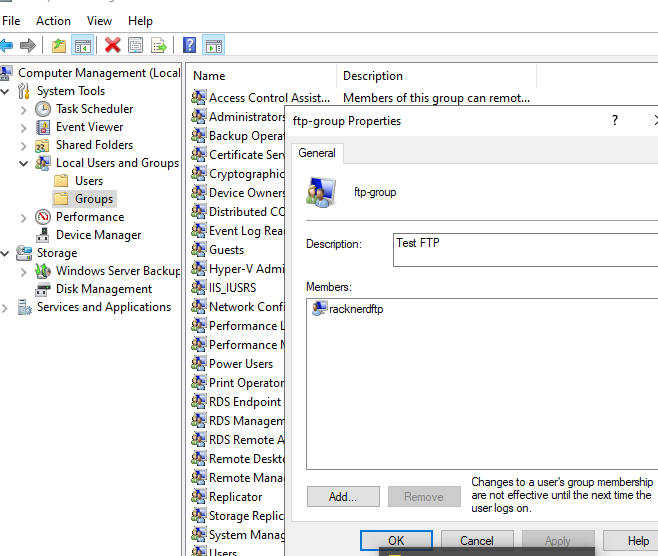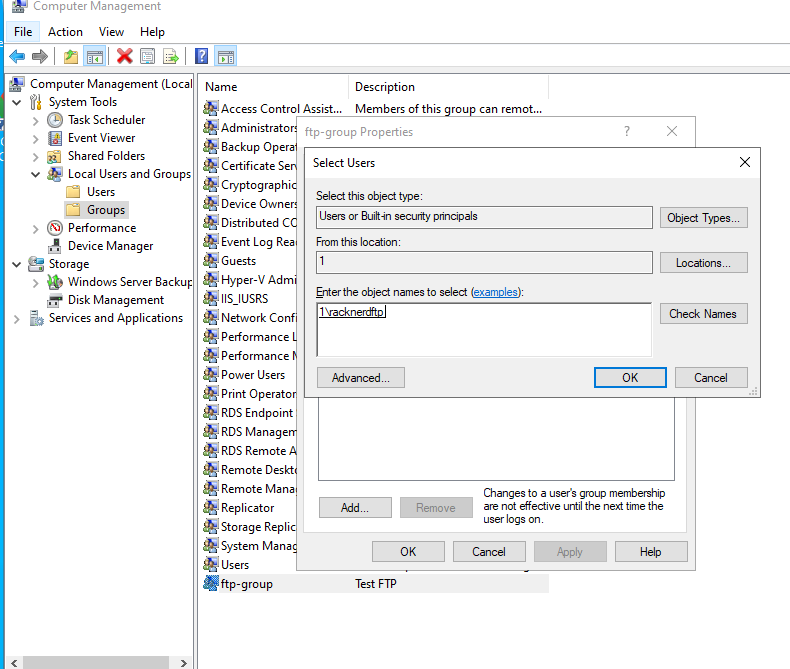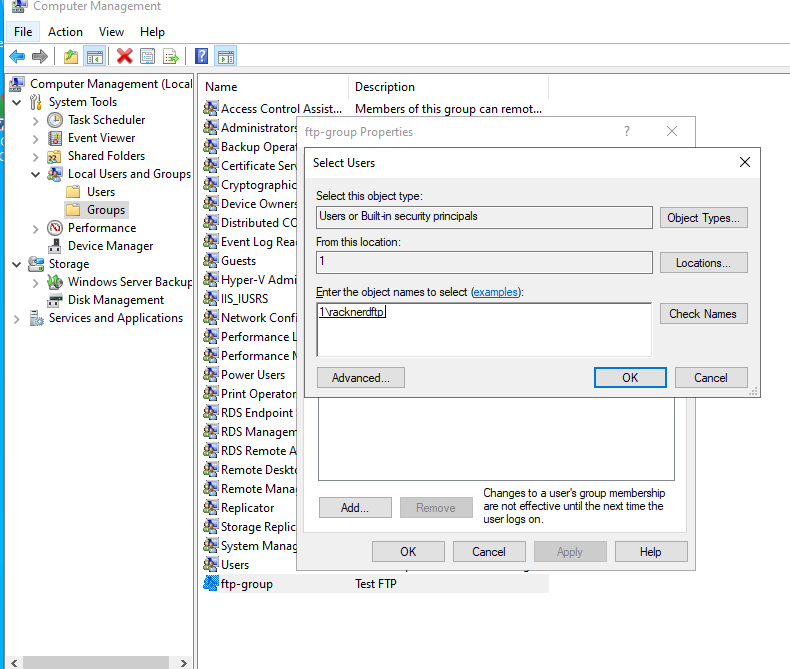 Close All computer Management Window and Go back to IIS Manager -> Test FTP site you created. Right Click -> Add Virtual Directory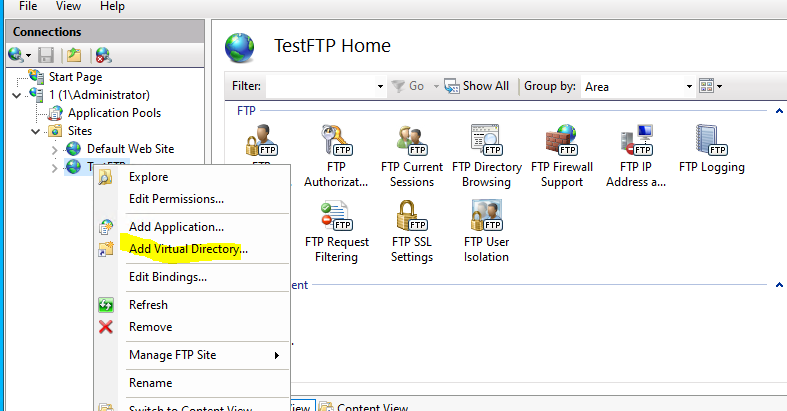 In next window give FTP username you created and directory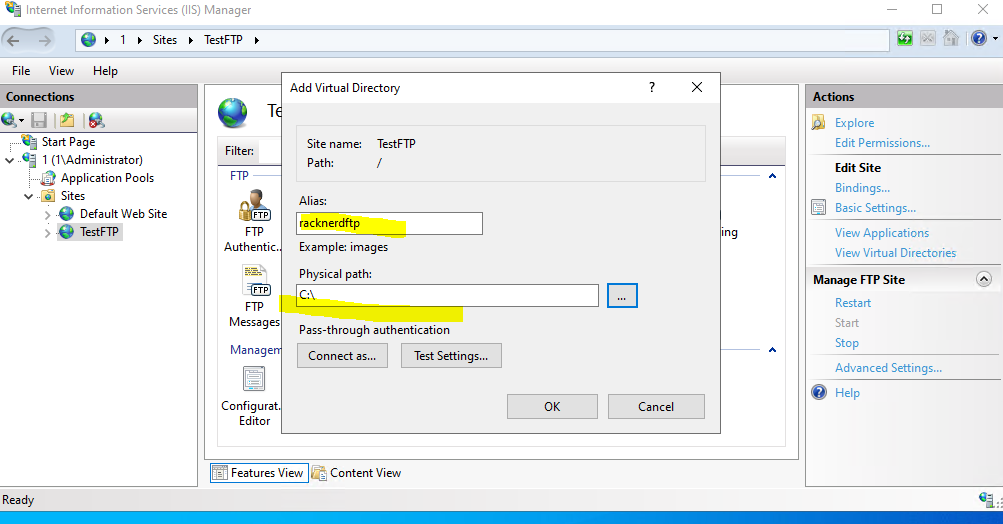 On your new FTP site, select FTP Authorization Rules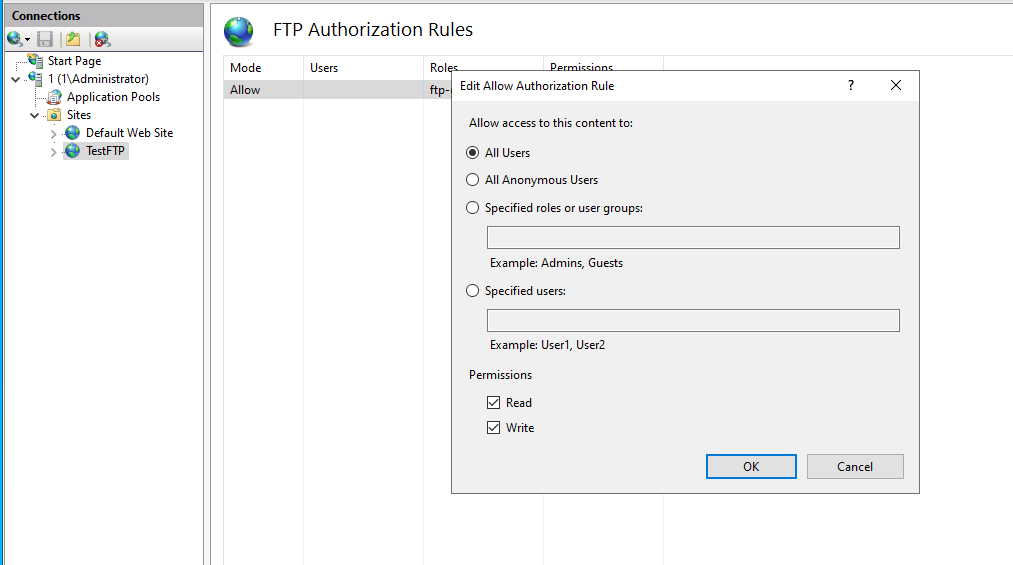 Lastly, go to the directory and give permission to folder for the FTP user.
Well done! By now, we have configured FTP user and permissions have been assigned to download/upload data via FTP clients like FileZilla.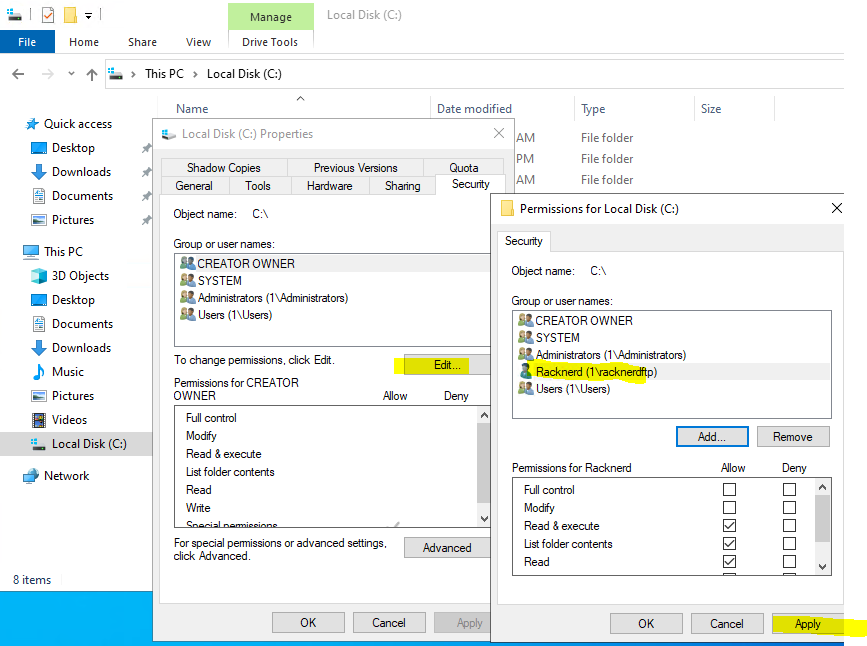 If you are looking for a Windows VPS with full administrator access and RDP capabilities, consider RackNerd's Windows VPS plans here.