Run all the commands as sudo non-root user only:
Step 1 – Update and upgrade the packages
sudo — sh -c 'apt-get update; apt-get upgrade -y; apt-get dist-upgrade -y; apt-get autoremove -y; apt-get autoclean -y'
Step 2 – Install Docker in the server
sudo curl -sS https://get.docker.com/ | sh
Once docker is installed, start it, check its status and enable the service.
Command to start docker service:
sudo systemctl start docker
Command to enable Docker service
sudo systemctl enable docker
Step 3 – Run the command to install Outline in server.

sudo bash -c "$(wget -qO- https://raw.githubusercontent.com/Jigsaw-Code/outline-server/master/src/server_manager/install_scripts/install_server.sh)"
The output will be like:


Important: Copy the line highlighted in green above, as it will be required for connecting it with Outline VPN Client.
Step 4 – Install Outline VPN client
Go to outline site and download/install the client: https://getoutline.org/get-started/#step-3
Now paste the line mentioned below, which is highlighted in green color in the step 3 screenshot as shown below:
Paste the above line in the section "Paste your installation output here". Then click "Done" and the screen will will show that the VPN is connected.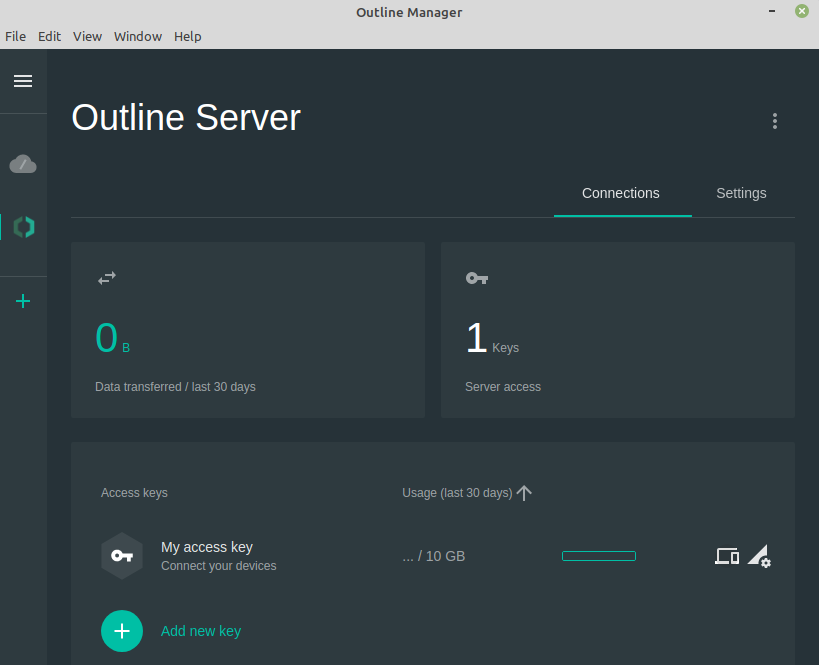 If you are looking for a VPS server to run Outline VPN software on, consider RackNerd's KVM VPS plans here.