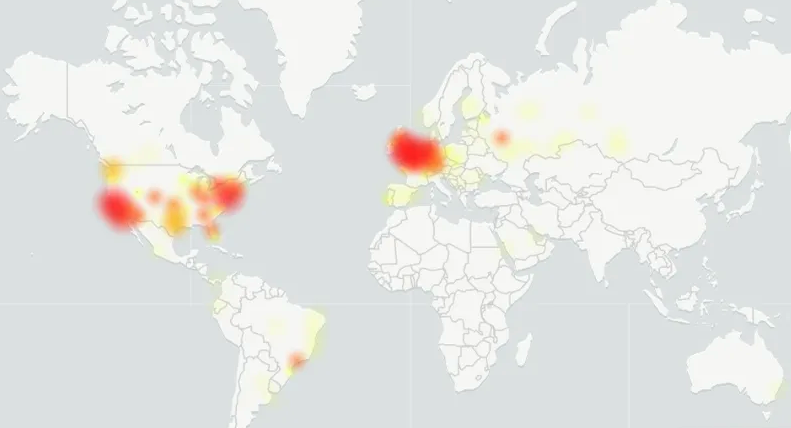 CloudFlare, a popular provider of CDN (content delivery network) and DDoS mitigation services, has today suffered a wide spread outage, which some say, up to half of the world's Internet was impacted to some degree!
In essence, any website, service, application, or DNS behind CloudFlare's network experienced an outage. A lot of major websites/services, including Discord, Coinbase, tawk.to, monday.com, Feedly, Politico, Shopify and League of Legend were affected, giving an idea of the wide impact of the issue.
Additionally, web hosting servers utilizing the CloudFlare DNS (1.1.1.1 and 1.0.0.1) also had issues resolving hostnames. To update DNS resolvers on a Linux server, change the values in: /etc/resolv.conf (we would alternatively recommend Google's DNS in the meantime, 8.8.8.8 and 8.8.4.4 respectively).
On Twitter, today on July 17, 2020, Internet users rushed to communicate and tweet regarding this impactful CloudFlare outage, below are just a few examples of the hundreds of thousands of tweets for the term "CloudFlare":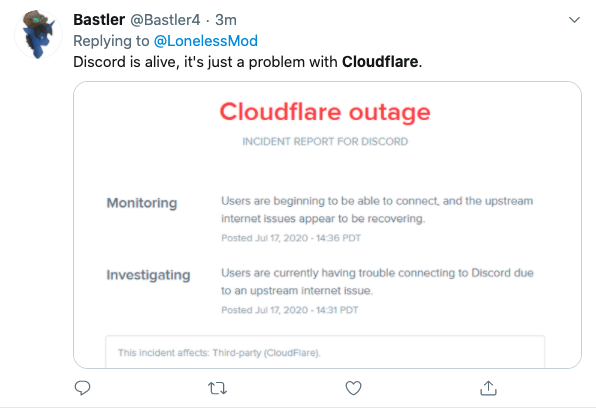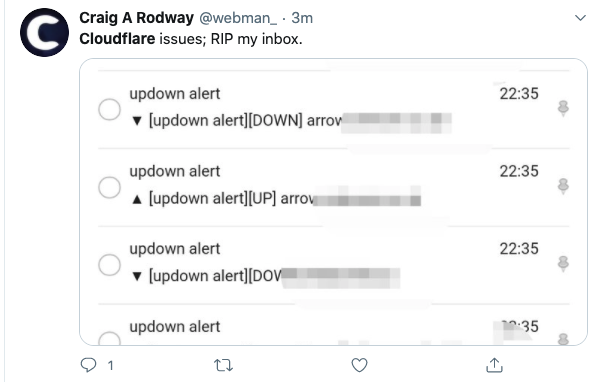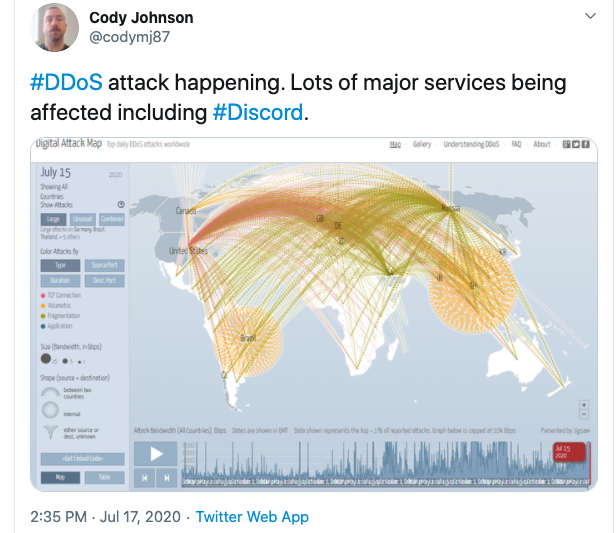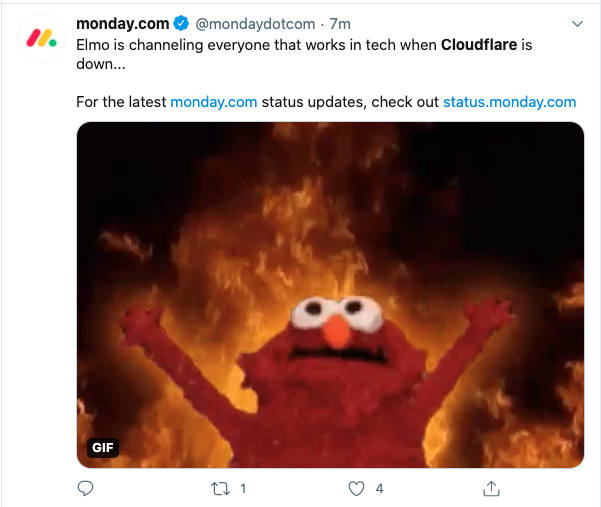 Shortly after the event, CloudFlare acknowledged the outage and stated that a fix is being implemented.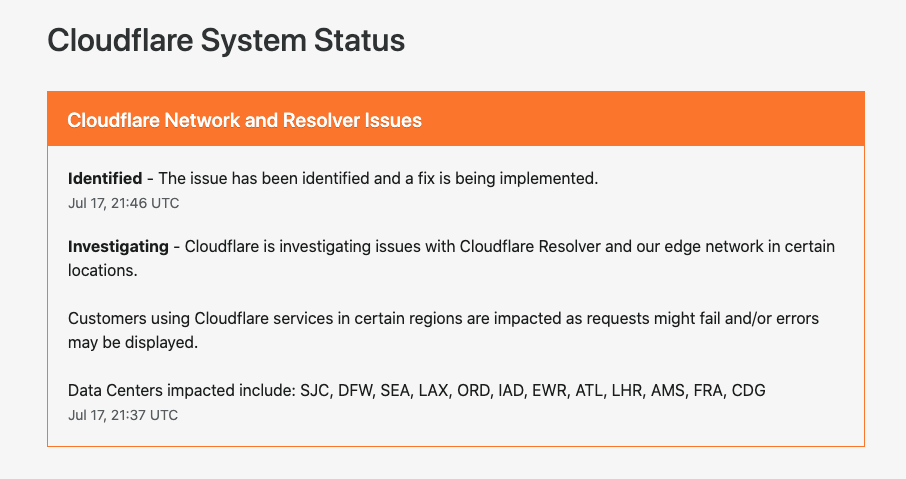 Were you affected by CloudFlare's outage today? Leave your comments and feedback in the comments section below!
UPDATE: CloudFlare's CEO, Matthew Prince tweeted that the outage was a result of a bad router configuration in Atlanta, emphasizing that it was not a DDoS attack.